South Fork: Small Town. World Class Adventure!
Are you searching for a family adventure filled with recreational opportunities and affordability? Then look no further, South Fork is your destination located at an elevation of 8,200 feet in the Heart of the South Central Rocky Mountains. Create your own family memories reveling in all the free daily adventures to be found in and around South Fork. Anticipate fishing in the gold medal waters of Rio Grande River, or a high alpine lake, and enjoy the rewards of the day eating fresh grilled fish around an evening camp fire. Or hike to the top of a summit and photograph the stunning vistas, wildlife, and wildflowers that abound in the forests and meadows. Are thrills part of your adventure? Then take a ride on an ATV or snowmobile (depending on the season) over hundreds of miles of off road trails and experience the back country as few others have. If that isn't enough South Fork is the southern gateway to the Silver Thread Scenic Byway. Spend a day weaving through high mountains and meadows discovering the historic mining districts in our region and learning about the colorful and unusual customs of the old mining camps. Come play with us where It's OK …to Have too Much Fun!
Stay and Eat
Lodging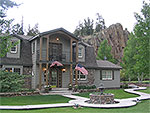 South Fork is the lodging hub for Rio Grande County and the Silver Thread Scenic Byway. Due to its unique location South Fork offers the most lodging facilities in a 50 mile radius. Take your choice of cabins, RV parks, camp grounds, lodges and motels. There is something for everyone. Traveling from South Fork visitors can plan daily excursions to hundreds of points of interests, National Parks, Activities and Festivals.
Dining


South Fork offers a variety of eating experiences. From fine dining at the Rio Grande Golf Resort to the Malt Shop there is something for everyone. Being the hub for Rio Grande County and the Silver Thread Scenic Byway it's just a short drive to experience additional culinary delights in nearby towns.
Things to Do
Outdoor Recreation
Revel in the recreational opportunities waiting for you and your family to explore in South Fork and the surrounding National Forest. Your experience is only limited by your imagination. There is exhilarating mountain biking, breathtaking hiking trails, gold water fishing and off road adventures with ATV and single track motorcycles. New this year is rafting the Rio Grande River. South Fork has a championship golf course and in the winter there is world class powder skiing, cross country skiing, snowshoeing, ice skating and snowmobiling at nearby Wolf Creek Ski Resort.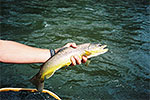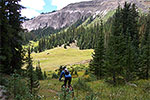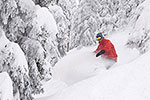 Activities
Throughout the summer there are numerous ongoing activities for all ages. There are the weekly Farmers Market and Summer Concert Series, weekly line dancing, and the new Lecture series bi-weekly at the Visitor Center. Plus you have the choice of Friday night dances, golf tournaments, geo-cache sites waiting for beginners or advanced abilities to explore, community bonfires, and a recreation program for kids. Be sure to contact the Visitor Center once you are here to pick up a schedule of events and activities. Remember… "It's O.K. to Have too Much Fun in South Fork!"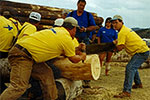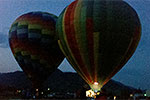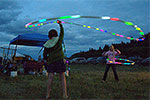 Festivals and Events
Many festivals and events happen annually in South Fork. We guarantee that something fun and exciting will be happening during your upcoming visit to our area. In the spring we have a great Easter Egg Hunt open to all. In the summer there is the 4th of July celebrations, duck races, weekly farmers markets and SF Music Association summer concert series, Rock the Rio Grande barrel racing and bull riding rodeo, Rhythm's on the Rio 2 day Music Festival and many more. In the fall there is the fall color extravaganza with bike rides, motorcycle rides and activities to honor the beautiful fall colors as leaves change and we get ready for an exciting winter season. Winter brings the 2 day Christmas Party and Marketplace with Santa in attendance with gifts and food galore making Christmas shopping easy. The Wolf Creek Ski area hosts many contests and special events focused on winter sports and snowmobiling is some of the best in the state. So once again, come play with us where… It's O.K. to Have too Much Fun in South Fork!"
For a calendar of events in the South Fork area, CLICK HERE.
Request Free Visitor Guide